Company Name Guangzhou New Cklaser Co., Ltd
Booth No. V16
Hall 101
Address No.63 Yayao Road, Yayao Town, Huadu Dist, Guangzhou, Guangdong
Country China
Tel. 86 20 86901699
Email 13926294759@cklaser.cn
Website WWW.TASTELASER.COM
Product Categories Machine for Marking & Engraving, Sheet Metal Laser Cutting Machines,

CKLASER is a company specializes in research, development, production, sales of Fiber/CO2/UV laser marking and cutting machines. We have a professional R&D team, our engineers can sincerely provide a complete laser solution for you, which assists you to solve the process problem or technical barrier. With thirteen years experience in the laser manufacturing industry, we always pursue for the detail perfect and quality first. Our products exported more than 50 countries, total capacity is over 10 thousands. Agents/distributors wanted now, we go after an interactive and win-win partnership.
Product Highlight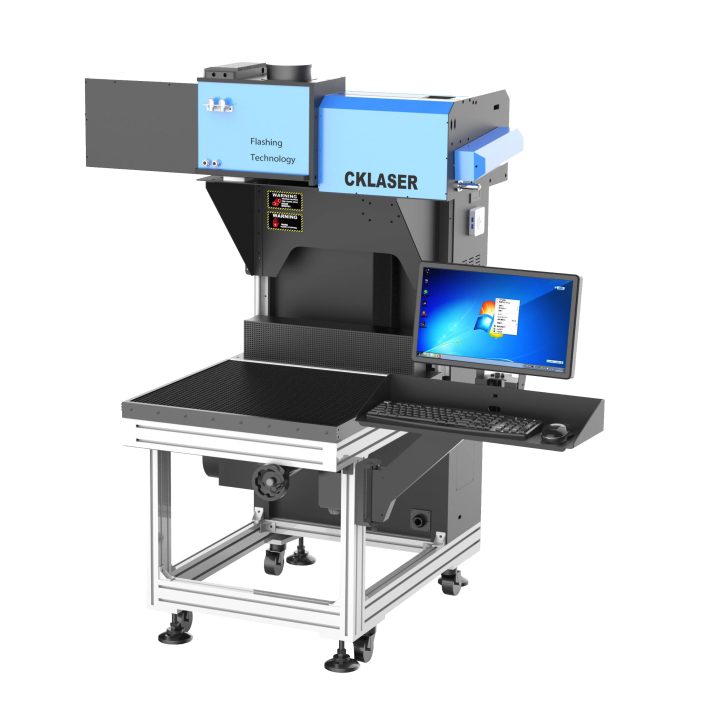 CK-SUPER CO2 LASER MARKING MACHINE
Finer lines/Larger range/Higher speed