Company Name DISK PRECISION INDUSTRIES (THAILAND) CO.,LTD.
Booth No. AP7
Hall 99
Address 193 MOO 1, HI-TECH INDUSTRIAL ESTATE, T.BANGLENE , 13160
Country Thailand
Tel. 66-3531-4501
Email tanissikan@diskprecision.com
Website WWW.diskprecision.com
Product Categories Air Compressor, Machine Parts & Components, Boring Machine, Deburring Machine, Drilling Machine, Grinding Machine, Machining Centres, Milling Machine, Gauges and Measuring Machine,

DP Group manufactures precision machined components for various industries, eg. Aerospace, Automotive, Oil & Gas, Consumer Electronics, Medical, etc. We offer solutions for both high volume continuous production as well as high-mix-low-volume job-shop requirements.With state-of-the-art metrology setups capable of sub-micron measurements, on-line inspection, Statistical Process Control and tracking system, we ensure products are made with consistently high quality standards.DP Group is IATF 16949:2016, ISO 9001:2015, AS 9100D, ISO 14001:2015 and OHSAS 18001:2007 certified.
Product Highlight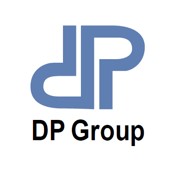 Product of DP Group
Manufactures precision machined components