Industrial Automation and Robotic show (iAR) - ASEAN's Leading Exhibition on Automation and Robotics technology
This show is part of Intermach, the successful manufacturing technology exhibitions in region, organised by Informa Markets in Thailand. IAR provides a key business platform for Advance Automation and Robotic Technology & Solutions enablers who are looking to upgrade the manufacturing, gain first hand updates on industry trends & developments and grow their businesses in the market.
Why Exhibit at iAR?
Generate new business
It is your chance to meet new customers and develop relationships with existing clients to further business opportunities in Thailand and the region
Increase brand exposure & international presence
Over 50 counties represented at the show from all types of businesses including multinational corporations, small-medium enterprises, and start-ups.
Stay up-to-date & competitive
With strong relationship and support from stakeholders, associations, institutes, and industry leading experts amass industry specific thought-leading conferences, industry trend seminars and technical workshops.
Launch new products & services
It's a perfect platform to promote and display your latest products and services to key decision makers who are looking for new business opportunities.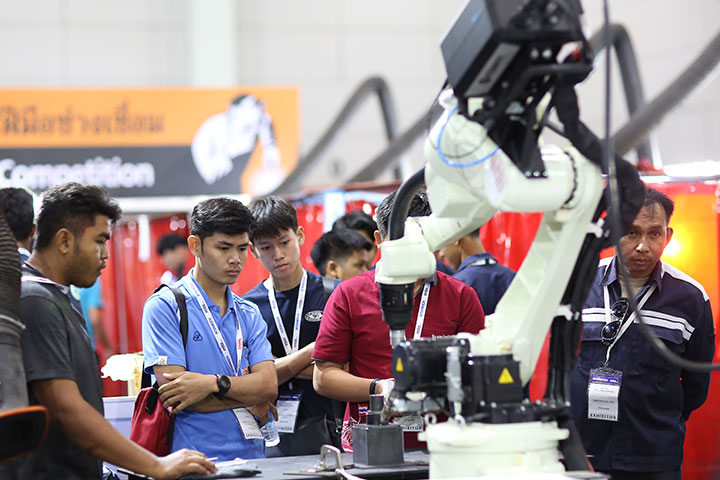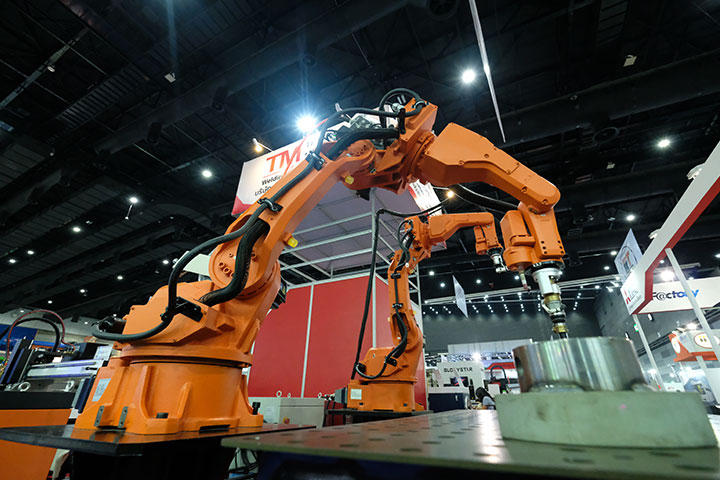 Exhibitor Profile:
Bearing | Motor/Regulator | Various Machining Technology (Cutting, Stamping, etc.) | Linear Motion System | 3D Printer and Related Technology | Additive Manufacturing | Aircraft Part and Processing Technology | Electronic Parts/Power | Sensor Technology | Plating/Coating | Robot | Factory Energy Saving Product | Factory Tool | CAD, CAM, PLM | IoT/M2M | Artificial Intelligence (AI) Solution, | System Integrator etc.
Visitor Profile:
Academic / Distributor / Traders | Aerospace Manufacturing | Air Conditioning Manufacturers | Automotive Manufacturing | Automotive Parts - Manufacturing | Building & Construction | Chemical & Pharmaceutical Products | Chemical Engineering & Processing | Construction / Hardware & Manufacturing | Design & Consultancy Services | Electrical / Electronic Manufacturing | Electrical Appliance Industry | Electronics and Semi-Conductor Industry | Engineering & Constructing | Machinery Manufacturing | Metal Components & Products Manufacturing | Packaging / Printing | Panel Fabricators & Manufacturers | Precision Equipment Manufacturing | Public Works / Services | Rubber & Plastic Products | Sheet Metal Fabrication | Steel Furniture Manufacturers | Steel Sheet Fabricators | Storage & Material Handling | Tools, Dies & Molds Manufacturing | Trade Association / Government Agency
Industry Leaders at Industrial Automation and Robotic show 2020 (iAR)